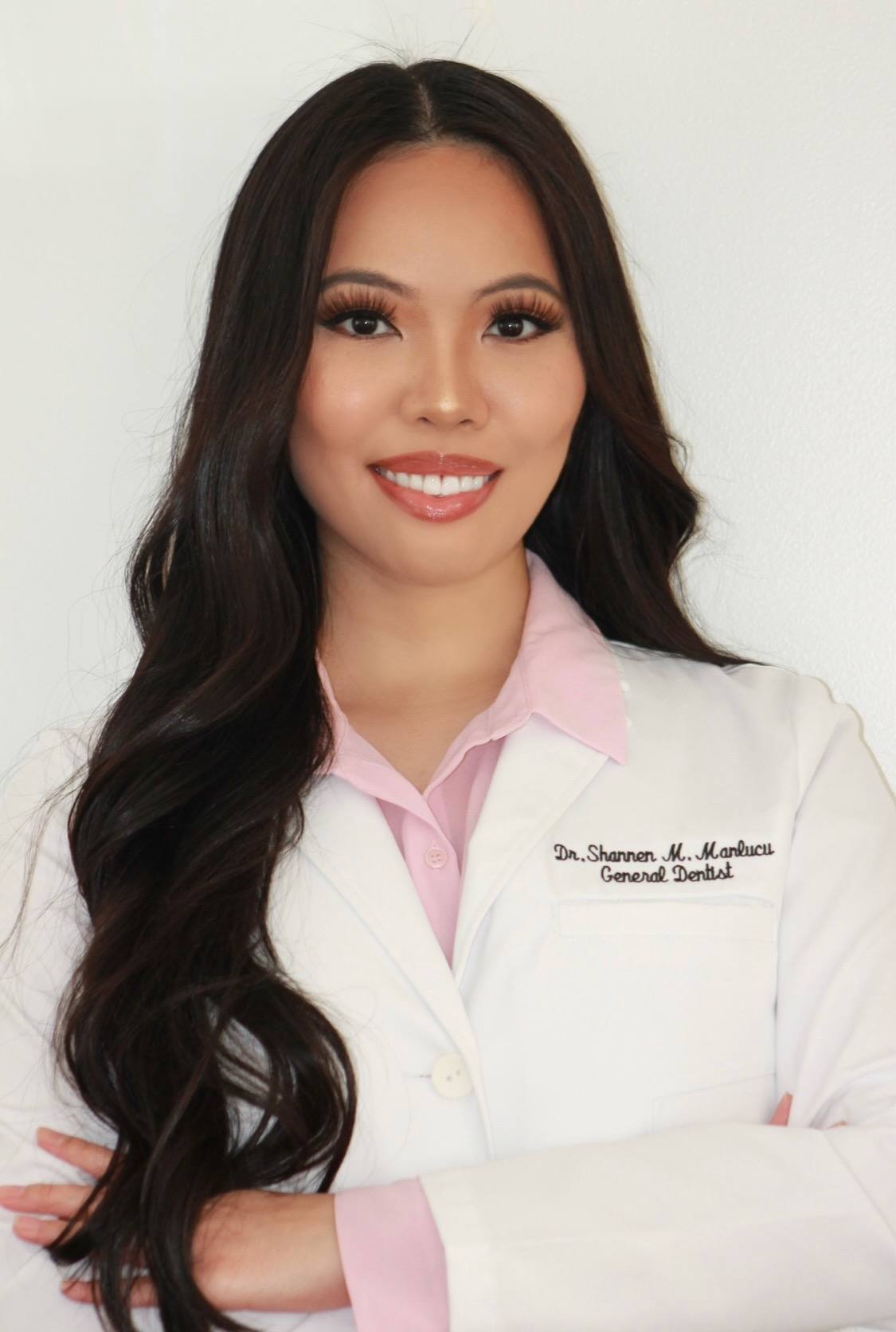 Dentist – Brooklyn, NY
Learn More About
Dr. Shannen Manlucu
Dr. Manlucu's favorite thing to do is get to know a patient on a level where she truly understands them as a person, and then she uses that information to tailor her approach so she can help them meet their health and appearance goals. For her, nothing is better than giving someone a renewed sense of confidence through their smile. To learn a little more about Dr. Manlucu ahead of your first visit to Ralph Avenue Dental, read on below.
My Educational Background
Dr. Manlucu completed her undergraduate education at the University of Maryland Baltimore County, and she went on to earn her dental degree at the Howard University College of Dentistry. She was inspired to become a dentist after suffering dental trauma when she was seven years old. She needed extensive dental work, and the experience rebuilding her smile with her dentist was life changing. So, she decided she wanted to be able to do the same for other people.
My Continuing Dental Education
Since graduating from dental school, Dr. Manlucu has become a Certified Invisalign Provider, and she takes several hours of continuing education every year, including many that focus on cosmetic dentistry. She is also a member of the American Dental Association and New York State Dental Association.
My Life Outside the Dental Office
When she isn't taking care of patients, Dr. Manlucu likes to cook, play volleyball, and sing and play guitar for her dogs, Lyla and Hannah. She also enjoys traveling and visiting museums to learn about different cultures and art.