Cosmetic Dentistry – Brooklyn, NY
Achieve a Truly Spectacular Smile
Ralph Avenue Dental Care always puts your oral health first and foremost. Making sure your smile is healthy is always done before we recommend any treatments to enhance it's appearance. However, once your teeth and gums are good to go, we can start offering cosmetic treatment options that we just know you'll love. Getting the smile you've always wanted starts right here at our dental office with cosmetic dentistry in Brooklyn, and once we're finished, you'll be more than excited to show it off to the world!
Why Choose Ralph Avenue Dental Care for Cosmetic Dentistry?
Hide Multiple Imperfections Simultaneously with Porcelain Veneers
Dedicated and Experienced Team of Dental Professionals
In-Office and Take-Home Whitening Available
Veneers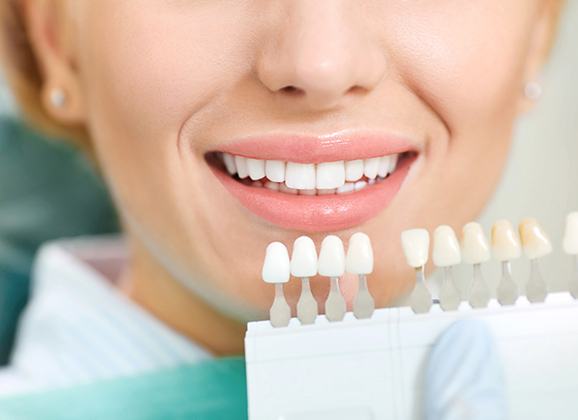 If you want to improve the appearance of your smile, there is no treatment quite like porcelain veneers. Using incredibly thin, ceramic sheaths to cover one or multiple teeth, we can hide all types of flaws. This includes gaps, chips, cosmetic cracks, permanent discolorations, misalignment and more! The best news is that we can hide all of them at the same time and get it done in just two appointments! If you want to make your smile look truly stunning to everyone around you quickly, porcelain veneers may be the answer.
Metal-Free Dental Restorations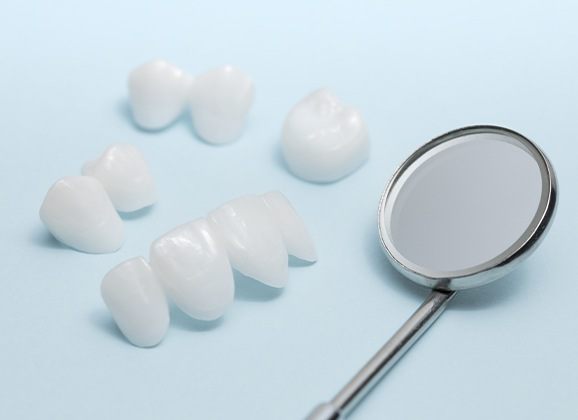 Most patients need to have restorative dentistry at some point. After all, no one is perfect. But that doesn't mean you need to have your restorations stand out due to metal materials reflecting light. Ralph Avenue Dental Care provides metal-free restorative options that are not only durable, but incredibly lifelike. Porcelain crowns and composite resin fillings make it easy to bring back a tooth's function and natural esthetic. You just might forget which teeth are natural and which ones have been previously repaired!
Cosmetic Dental Bonding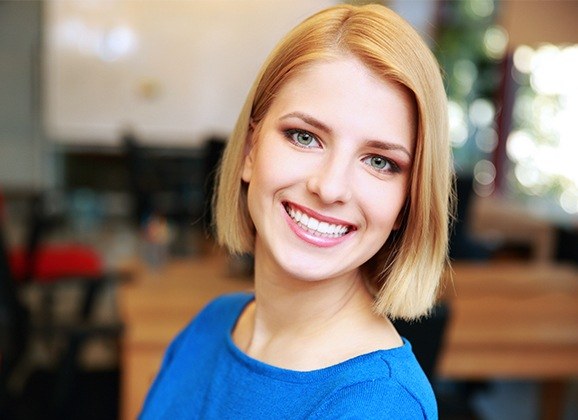 Porcelain veneers are very effective, but they aren't necessarily for everyone. If you want a more affordable solution, cosmetic bonding might be for you! Using a tooth-colored composite resin, we can effectively correct chips, gaps, discoloration, and cosmetic cracks. Additionally, it's easy to fix all of these imperfections in just one appointment. Since the resin is very moldable, we don't even need to make modifications to your natural enamel!
Teeth Whitening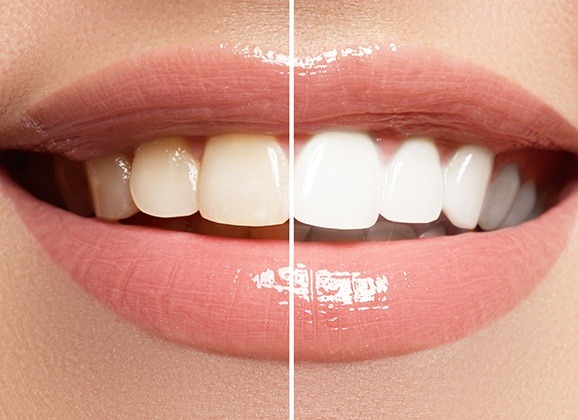 Your smile can start to look older and not quite as white as it used to be, especially if you consume a lot of staining foods or drinks. Certain medications can also affect your enamel's natural appearance. To treat all levels of teeth stains, our team is happy to offer two different kinds of teeth whitening, both in-office and in take-home forms! Unlike store-bought solutions, these powerful whitening agents work to brighten your smile by up to 10 shades! Whether you want to get fast results through in-office Zoom! or more convenient at-home solutions via Opalescence, you can get them here.
Learn More About Teeth Whitening
Gum Recontouring
Is your smile more gummy than usual? In this case, the soft gum tissue can easily grow too much, making your teeth appear smaller than they actually are. Thankfully, our dental office is equipped with both the expertise and the technology to remove excess gum tissue. This makes your gum line more balanced, your smile larger and fuller and your teeth more visible, all in a single appointment.