Replace Missing Teeth – Brooklyn, NY
Complete Your Smile with
Advanced Tooth Replacement
A gap in your smile can have both a negative impact on your daily life and your self-esteem. Whether you've lost a single tooth or all teeth in one or both of your arches, you won't be able to speak or eat as well as you could before. Furthermore, any teeth you have left will shift out of position, increasing the chances of needing an extraction later. By replacing your missing teeth, you not only rebuild your confidence, but regain the ability to talk and chew like you did before! If you're ready to finally fill the gaps in your smile, call Ralph Avenue Dental Care today to schedule a consultation to discuss options to replace missing teeth in Brooklyn!
Why Choose Ralph Avenue Dental Care to Replace Missing Teeth?
Implant Placement Available from In-House Periodontist
Advanced Training and Clinical Expertise
Caring and Gentle Dentists and Team
Dental Bridges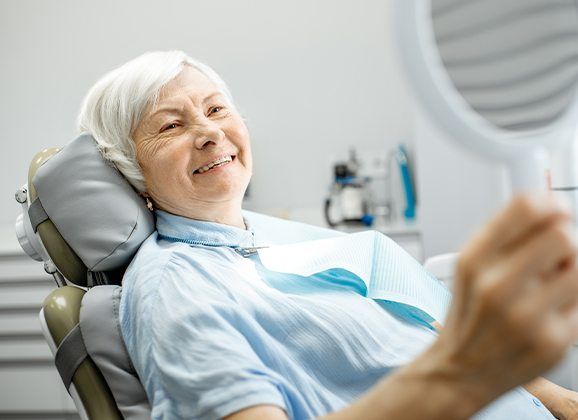 If you need to replace one to three consecutive missing teeth, a dental bridge is a great option to consider. To do so, you'll need to have a healthy tooth on both sides of the gap in your smile. This is because your remaining teeth will be used to support one or more dental crowns, which are fused together to create a bridge. The center crown(s) are great substitutes for missing teeth. The crowns on either end are hollowed out just like traditional crowns so they can fit over the abutment (supporting) teeth. Bridges are ideal method for preventing remaining teeth from shifting out of place.
Learn More About Dental Bridges
Dentures & Partial Dentures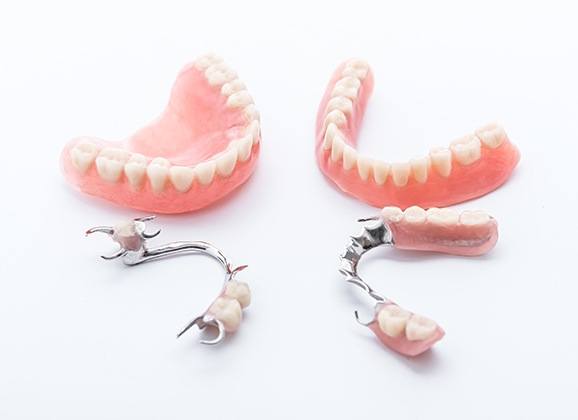 Dentures have been used to help people suffering from severe tooth loss for hundreds of years! However, today's dentures are far more advanced and comfortable to wear. We attach prosthetic teeth to a gum-colored acrylic base so that your new smile looks fully realistic. Partial dentures rely on a metal clasps that hook around teeth to stay in place. Full dentures depend on natural suction and dental adhesive to stay secure. We'll customize your restoration in order to meet all your specific needs.
Learn More About Full and Partial Dentures
Dental Implants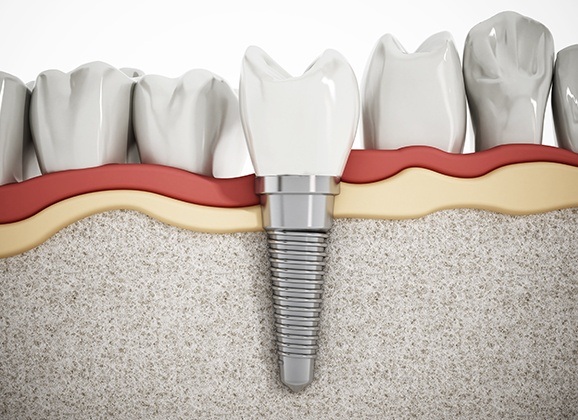 Ralph Avenue Dental Care encourages all patients to consider dental implants for their next tooth replacement for one main reason. They are the only option that replaces the entire tooth above and below the gum line, a function that dentures and bridges cannot provide. The result is a tooth replacement that is not only strong, but stable while in use. If you want the best option to improve your long-term oral health, dental implants are the solution to look for.