Invisalign Clear Braces – Brooklyn, NY
Straighten Your Smile Discreetly
Do you have orthodontic issues that need to be addressed, but you're hesitant to get treatment because you don't want cumbersome and noticeable metal brackets and wires in your mouth? Invisalign in Brooklyn is a discreet and highly effective, advanced orthodontic treatment that addresses a variety of issues. If you're looking to straighten your smile and improve your oral health without the look and feel of traditional braces, our orthodontist on Ralph Avenue, Dr. Alkhoury, also offers Invisalign.
Why Choose Ralph Avenue Dental Care for Invisalign?
Experienced, Certified Orthodontist
Customized Treatment for Each Patient
Great for Patients of All Ages
What is Invisalign?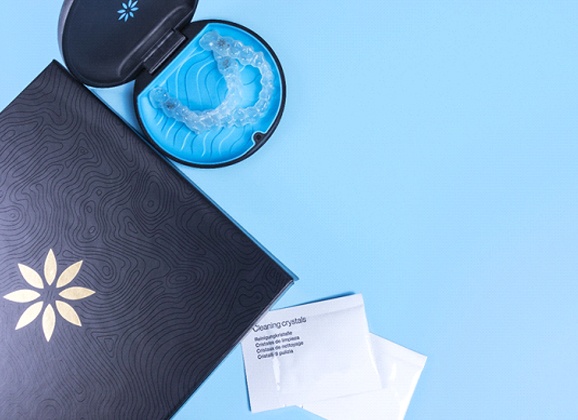 Invisalign is a modern orthodontic treatment that utilizes a series of customized trays made from FDA-approved, translucent plastic to remain discreet. The average treatment timeline is between eight and 14 months, depending on how severe the issues that you face are. Our team typically recommends this treatment for patients who are suffering from bite problems, misalignment, crowding, and gapped teeth. For more severe issues that may require surgery, we may refer you to a specialist. Otherwise, Invisalign on Ralph Avenue is an incredibly versatile treatment that has helped countless patients straighten their grins and improved their oral health.
Over the course of your treatment, you'll wear several different aligner series for two weeks at a time. Every six to eight weeks, you'll visit your orthodontist in Brooklyn, Dr. Alkhoury, for a quick progress check and to pick up your next sets of trays. Towards the end of your treatment, our team will talk with you about your retainer options to prevent your newly aligned teeth from drifting back into their original positions.
Benefits of Invisalign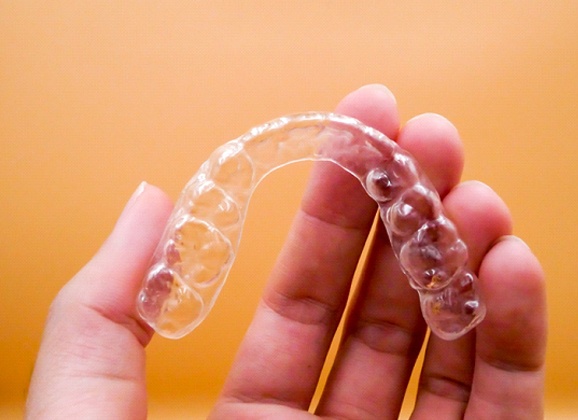 Invisalign treatment offers a variety of unique benefits that make it a popular orthodontic service among patients of all ages. Some of these advantages include:
Removable convenience makes aligners easier to clean.
Made from more comfortable materials than metal.
Faster average treatment time than traditional braces.
Discreet, clear look makes it difficult for other people to notice.
What Problems Can Invisalign Fix?
Invisalign can correct many of the most common orthodontic issues, such as:
Crowded Teeth
Not only are teeth that are too close together widely considered unattractive, but they are also more difficult to properly clean. This puts you at a much greater risk of developing cavities and gum disease. By more evenly spacing out the teeth, Invisalign can improve not just your appearance, but your oral health as well.
Rotated Teeth
There are several reasons why teeth may erupt from the gumline at incorrect angles, one of them being crowding. Invisalign can turn the teeth so they're on the proper axis.
Gapped Teeth
Large spaces between the teeth can not only be cosmetically displeasing, but they can trap bits of food and attract dangerous bacteria by doing so. Invisalign is quite efficient at closing these gaps and creating a healthier, more beautiful smile.
Open Bite
If your teeth are slanted forward too far, it results in the upper and lower teeth not coming together the way they should, which may even cause chronic jaw pain. Invisalign can correct this issue and relieve stress unevenly placed on the jaw.
Crossbite
When the mouth is closed, your upper teeth are actually supposed to sit just outside of your lower teeth. With a crossbite, however, the top teeth bite down inside the bottom teeth. Whether this occurs at the front or the back of the mouth, it can lead to persistent jaw pain and cause the teeth to rub against each other, resulting in more rapid wear and tear. Fortunately, Invisalign can typically fix this problem.
Underbite
An underbite is when the lower teeth extend out past the upper teeth, creating aesthetic issues as well as problems speaking and chewing. In most cases, Invisalign can properly line up the upper and lower jaw to create a more even, beautiful smile.
Overbite
If you have an overbite, that means your upper teeth stick out too far past your lower teeth. The top teeth are much more susceptible to injury this way, plus you might feel self-conscious about the appearance of your smile. Invisalign can make this bite alignment issue a thing of the past.
Cost of Treatment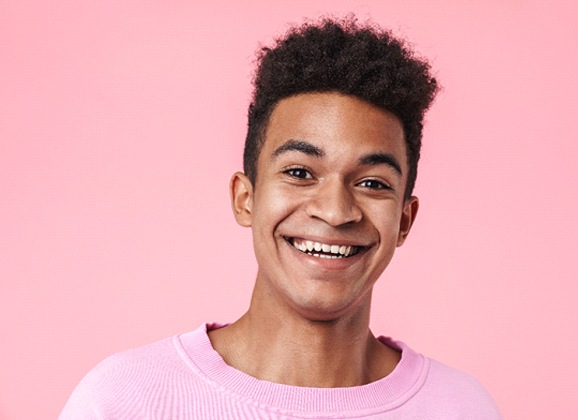 Invisalign treatment is customized to fit each unique patients' needs, which is why there's no singular cost for the service. The price depends on a variety of factors, such as the severity of your orthodontic issues and how many sets of aligners you need in order to address them. The best way to learn how much your treatment would cost is to schedule a consultation with your orthodontist in Brooklyn. They'll develop a customized treatment timeline so you know exactly what to expect from the process and discuss additional financing options with you if necessary.
Invisalign FAQs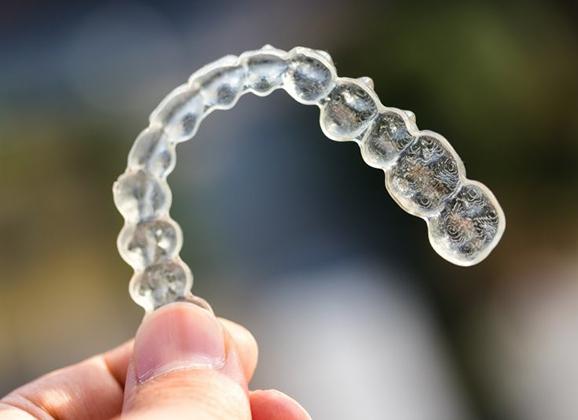 Are you ready to comfortably and discreetly get the beautiful smile you've always wanted? It's completely natural to have a few questions when choosing an orthodontic treatment. That's why we've gathered some of the most common questions we get about Invisalign in Brooklyn. If you don't find the answer you're looking for below, feel free to contact us here at Ralph Avenue Dental Care and we'll be happy to help!
Is It Better to See an Orthodontist for Invisalign?
Orthodontists are specially trained in the safest, most effective ways to straighten teeth, and thankfully, we've got one right here in-office! Dr. Alkhoury has taken extensive advanced training and has improved the appearance and health of countless smiles. He's even been recognized as a widely respected Brooklyn orthodontist and awarded by the American Academy of Orthodontists for his high-quality dental care.
Does Invisalign Treatment Hurt?
Unlike traditional metal braces, Invisalign doesn't have any sharp metal wires or brackets that may irritate the inside of your mouth. You may feel some soreness when you first begin your Invisalign treatment or start a new set of aligners. Thankfully, any discomfort should clear up on its own quickly as your teeth adjust to the new aligners. In general, studies have found that Invisalign patients report much less frequent or intense pain than those with traditional braces.
Will Invisalign Affect How I Talk?
In the initial stages of your Invisalign treatment, it may sound like you have a slight lisp. But don't worry—it won't last for your whole treatment. To make certain sounds, your tongue is placed in certain areas that are now occupied by the edges of your aligners. Typically, it only takes about a week for your mouth to get used to speaking clearly with the aligners. To speed up the process, try practicing speaking aloud and repeating words like "sixty" and "Mississippi."
Do I Have to Avoid Certain Foods or Activities During My Invisalign Treatment?
One of the most notable advantages of Invisalign treatment over traditional braces is their ability to be removed. This means you can easily protect them while continuing to enjoy your favorite foods and activities. Simply take them out before playing a contact sport, practicing your woodwind or brass instrument, or eating any of your usual foods, then give your teeth a quick brush before popping them back into place.
How Do I Clean My Invisalign Aligners?
Keeping your aligners clean is essential for preventing discoloration, cavities, or bad breath. However, cleaning them with a regular toothpaste can potentially damage them. Instead, gently rinse them off with water and brush them with a soft-bristled toothbrush every morning and night.
How Long Do I Need to Wear My Invisalign Aligners Every Day?
Remember, your Invisalign aligners can only straighten your teeth if you wear them for at least 20-22 hours a day. If you leave them out any longer than that, your teeth will gradually shift out of place again, increasing the time and cost of your treatment. It may take a while to get into the habit of wearing your new aligner so often, but it should become almost second nature in no time!