Orthodontics – Brooklyn, NY
Smile Confidently Following
Your Teeth Realignment
Multiple studies have shown that people tend to find straight teeth more attractive than misaligned ones, but did you know that getting your teeth straightened can also give your oral health a boost? When teeth are crooked and gapped, larger pockets appear, making it more difficult to perform flossing and brushing. This results in a higher risk of cavities and gum disease. By completing alignment correction, your smile can be cleaner, healthier and more appealing overall! If you want to get started straightening your smile today, contact Ralph Avenue Dental Care for an appointment to discuss orthodontics in Brooklyn!
Why Choose Ralph Avenue Dental Care for Orthodontics?
Straighten Teeth Without Metal with Invisalign
Orthodontist Available Onsite
We Accept Dental Insurance
Traditional Orthodontics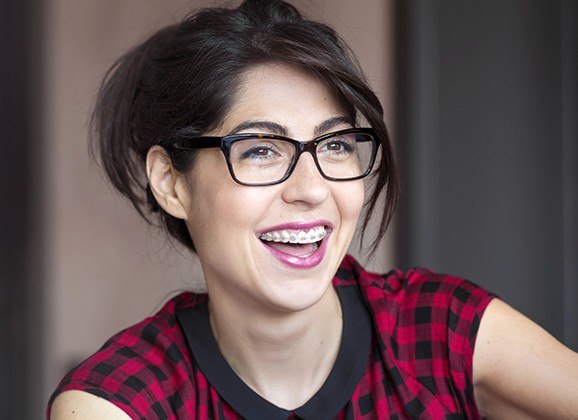 Metal braces have not changed much over the years, but modern braces are actually far more compact and less noticeable than their predecessors. Today, this treatment has proven to be very effective regardless of how severe your orthodontic needs might be. Furthermore, Dr. Sam Alkhoury, an experienced orthodontist, provides specialized treatments to make sure that you receive beautiful results and a smooth dental experience.
Invisalign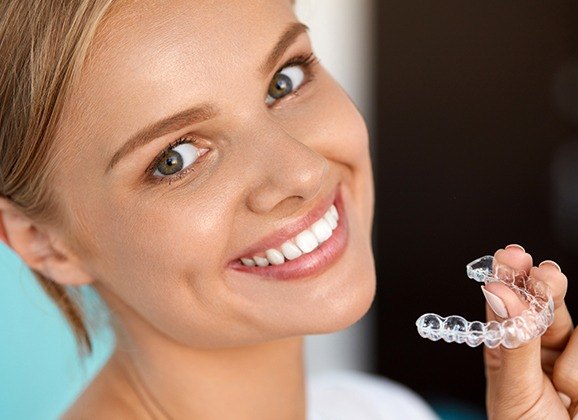 Despite advancements in traditional braces, they can still feel bulky. They also tend to take two to three years to actually show results. With Invisalign treatment at our dental office, which uses custom-made, transparent aligners that fit over teeth, we can gently shift your smile into a more ideal position. Thanks to their versatility, you don't have to make sacrifices to your appearance, restrict your diet, or change the way you brush and floss on a regular basis just to achieve a straighter smile.