Root Canal Therapy – Brooklyn, NY
Don't Want an Extraction?
Our Dentists Can Help
Our dentists ask you to ignore any horror stories about root canals that you might have heard previously. You don't have to be afraid of the treatment any longer. Severe tooth pain is typically common before a root canal procedure, not during. In fact, root canal therapy works to alleviate pain, not cause it. At Ralph Avenue Dental Care, Dr. Firas Marsheh is our in-house endodontist. He's highly trained to perform root canal therapy and many similar endodontic services. If you're in need of root canal therapy in Brooklyn, please call our dental office to schedule your next appointment!
Why Choose Ralph Avenue Dental Care for Root Canal Therapy?
In-House Endodontist
Welcomes Dental Emergencies
Kind, Caring and Talented Team
Do I Need a Root Canal?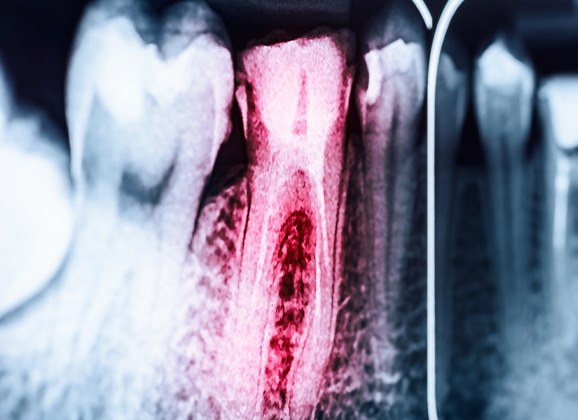 There are many reasons why a root canal may be needed. No matter the cause, they will require removing damaged and infected dental pulp. Pulp is a small amount of soft tissue housed in the center of the tooth. If decay does reach the pulp, it can cause severe sensitivity and pain. If a tooth is broken, it can expose the tooth to bacteria and potential infection. With that said, root canal therapy removes the need for an extraction, making it a better option overall.
How Does Root Canal Therapy Work?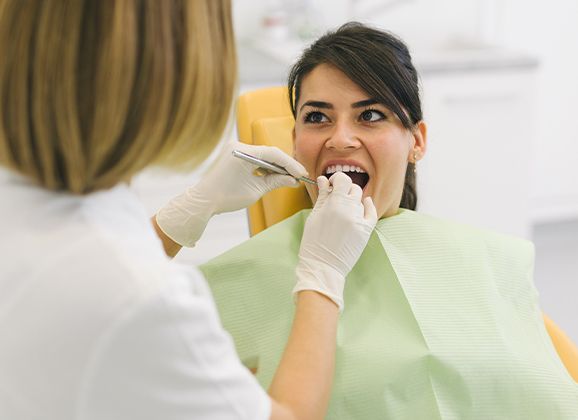 Prior to beginning your root canal therapy, we need to provide a local anesthetic. This removes all pain that you would otherwise experience during treatment. Once it takes effect, Dr. Marsheh will begin removing infected and damaged tissue. This includes damaged pulp, which is removed from the inner chamber before the area is cleaned. Once shaped and irrigated, the inner chamber is sealed with gutta percha to prevent future infection. Finally, we'll cap the tooth with a permanent crown to restore its function.