Tooth Extractions – Brooklyn, NY
We Make Your Problematic Teeth Disappear
When we have the opportunity to save a tooth, rather than extract it, the Ralph Avenue Dental Care team always prefers the former. However, there are cases where an extraction is necessary not just to get you out of discomfort, but protect your oral health. In this instance, you can trust our dentists and specialists to explain in great detail why tooth extractions in Brooklyn are necessary. Our goal is to make you completely comfortable during every step of the tooth extraction process.
Why Choose Ralph Avenue Dental Care for Tooth Extractions?
We Welcome Patients of All Ages
Experienced Team of Dentists and Specialists
Team Members Dedicated to Ensuring Comfort
When is a Tooth Extraction Necessary?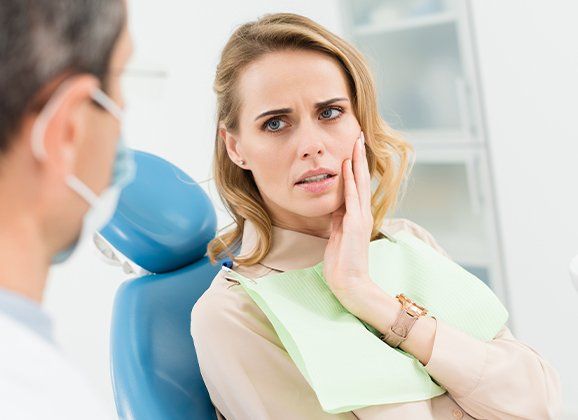 There are numerous situations that may require a tooth to be extracted, including the following:
Too much healthy structure has been damaged by severe decay or trauma.
Severe gum disease has spread to the supporting bone tissue, causing loose teeth.
Baby teeth have failed to fall out properly, impeding eruption of permanent teeth.
Teeth are overcrowded, despite orthodontic treatment being necessary.
Impacted wisdom teeth or wisdom teeth are causing oral complications (i.e. crowding.)