Teeth Whitening – Brooklyn, NY
Get the Sparkling Smile You Deserve
Does the color of your teeth leave you frowning these days? Nobody wants a yellow, brown or gray tint to their pearly whites, but it's an overwhelmingly common problem. In fact, surveys estimate that roughly 80% of Americans wish their teeth were whiter. At Ralph Avenue Dental Care, we can help you erase enamel discoloration and get the sparkling smile you deserve with professional teeth whitening! Unlike store-bought whiteners, our personalized treatments use high-quality ingredients for safe, fast, and dramatic results. Read on to learn more about our teeth whitening options and give us a call today to schedule your consultation!
Why Choose Ralph Avenue Dental Care for Teeth Whitening?
In-Office and Take-Home Whitening Options Available
Friendly, Dedicated, and Experienced Team of Dental Professionals
Safe, Professional-Grade Products for Comfortable, Predictable Results
What Causes Tooth Discoloration?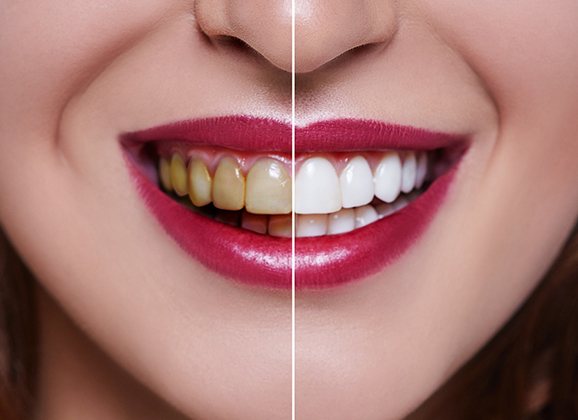 Knowing what causes tooth discoloration can help you avoid it in the future. A few of the most common causes of stained or discolored teeth are:
Drinking staining beverages like coffee, wine and tea.
Eating dark-colored foods like soy sauce, pasta sauce and dark berries.
Tartar buildup or poor oral hygiene.
Worn-down enamel, which reveals the grayish layer of dentin underneath.
Smoking or chewing tobacco products.
Options for Professional Teeth Whitening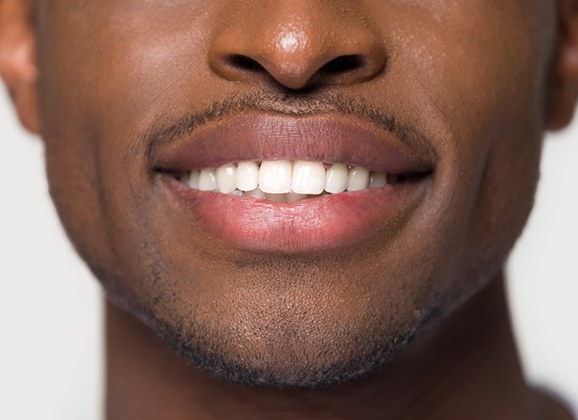 At Ralph Avenue Dental Care, we're proud to offer two types of teeth whitening treatments so you can get a brighter smile in a way that's most convenient for you. Each method uses professional-grade ingredients that have been thoroughly tested and meet the American Dental Association's standards for safety and efficiency. Our take-home and in-office whitening options can both potentially brighten your smile by up to 10 shades! Depending on your unique goals, we may recommend:
In-Office ZOOM! Teeth Whitening Treatment
Do you have an important event coming up, such as a wedding or job interview? If you want to brighten your pearly whites right away, then an in-office ZOOM! teeth whitening treatment may be for you! For this method, we'll apply a whitening gel onto your teeth and use a special light to speed up the whitening procedure. We'll repeat this process a few times until we achieve the results you're looking for. In most cases, you can walk away with the gleaming smile you've always wanted after a single appointment!
Take-Home Opalescence Whitening Kit
If you'd prefer to whiten your teeth gradually from the comfort of your own home, a take-home Opalescence whitening kit may be a better choice for you. We'll supply you with custom-made whitening trays as well as personalized doses of whitening gel for you to take home. Typically, you'll fill the trays with the prescribed amount of whitener and wear them for a set amount of time (usually several minutes) every day at your own convenience. After about two weeks, you'll be ready to enjoy your shining smile.
What Are the Benefits of Teeth Whitening?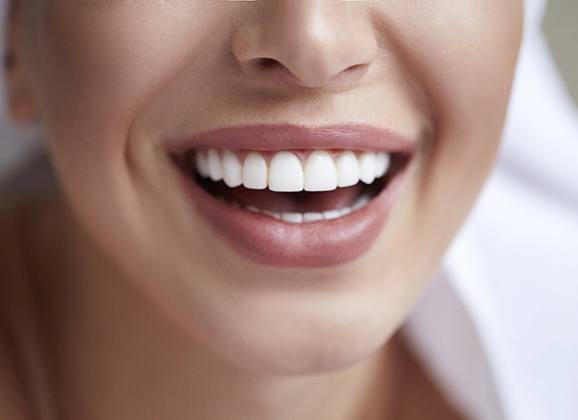 Trusted, high-quality whiteners for reliable results.
Personalized treatment for a comfortable experience and minimal tooth sensitivity.
Results that can last a year or more with proper care.
A boost for both your appearance and confidence.
It's never been easier to get a beautiful smile! Call us today to schedule a consultation with your Brooklyn cosmetic dentist.