Emergency Dentistry – Brooklyn, NY
We're Ready to Take Your Emergency Call!
It's obvious that you need to go to the emergency room or see a physician whenever a medical emergency occurs. But where should you turn in case of a dental emergency? Our dentists of course! Our Ralph Avenue Dental Care team is trained and equipped to handle emergency situations. That's why we suggest saving our number in your mobile phone in case you ever need to contact us right away. Don't let you or your loved one sit idly by contact us right away for emergency dentistry in Brooklyn!
Why Choose Ralph Avenue Dental Care for Emergency Dentistry?
Dental Specialists Dedicated to Collaborative Approach
Happy to Welcome Patients of All Ages
Stuck in Pain? Get a Same-Day Appointment
How We Treat Dental Emergencies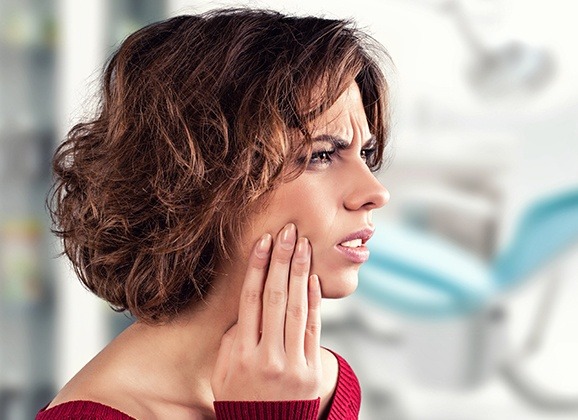 Whether you're struggling with a severe toothache, a knocked-out tooth, a lost dental crown, or another dental emergency, we recommend calling our Brooklyn dental office. From there, we can:
Schedule a same-day appointment (if necessary): Once we learn more about your dental injury and symptoms, we can determine if you need to come in for treatment the very same day. Since we are open until 6 PM on most days, there is a good chance we will be able to see you right away if needed.
Conduct an emergency exam: To assess the severity of your dental injury and determine what the best treatment is, we need to take the necessary X-rays and perform an oral exam. Of course, if you are in pain, then we will also alleviate it at this time so you can stay calm and comfortable throughout your visit.
Review the findings: Our Brooklyn emergency dentist will review their findings as well as which treatments they recommend. Then, they will answer any questions you have, create a custom treatment plan, and review the associated costs so there aren't any unwanted surprises along the way.
Provide you with the care you need: Lastly, we will intervene with the care needed to restore the look, health, and function of your smile.
The Most Common Dental Emergencies
You should give our dental office a call in most cases after a dental emergency occurs. We can both schedule an appointment with you as soon as possible and give you helpful advice for improving your situation before you arrive. Below, you can find some information on how to deal with the most common emergencies and what to do next to ensure successful treatment.
Understanding the Cost of Dental Emergencies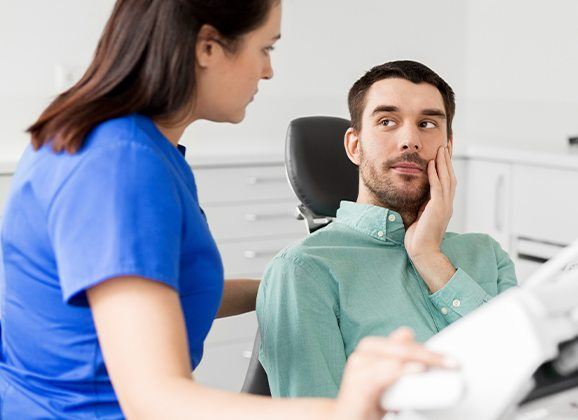 Are you concerned about what your dental emergency will cost? If you feel tempted to put off your treatment because you think it will save money, we ask that you reconsider. Unlike some medical conditions, teeth do not get better with time. In fact, oral problems have a tendency to get worse the longer you wait. Seeking out treatment is actually the best way to both reduce your cost and discomfort moving forward.
Keys to Preventing Dental Emergencies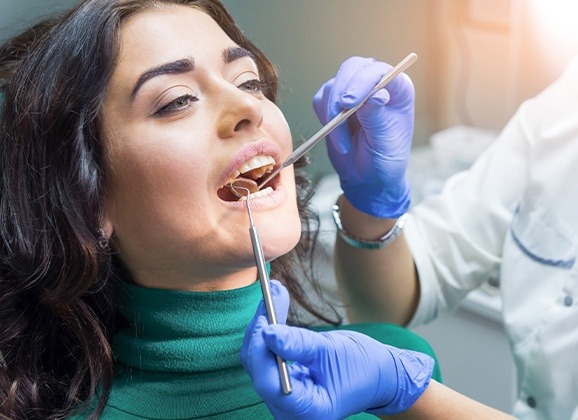 Dental emergencies can happen just about anywhere, even for those who take care of their teeth. However, that doesn't mean they aren't largely preventable. In order to avoid dental emergencies, you should:
Brush twice a day and floss daily.
Schedule routine checkups and cleanings at Ralph Avenue Dental Care once every six months.
Always wear a mouthguard when playing contact sports.
Use a nightguard if you happen to grind your teeth while you sleep.
Never chew on pens, ice, popcorn kernels, or your fingernails.
Never use your teeth to open a package.