Emergency Dentistry – Brooklyn, NY
We're Ready to Take Your Emergency Call!
It's obvious that you need to go to the emergency room or see a physician whenever a medical emergency occurs. But where should you turn in case of a dental emergency? Our dentists of course! Our Ralph Avenue Dental Care team is trained and equipped to handle emergency situations. That's why we suggest saving our number in your mobile phone in case you ever need to contact us right away. Don't let you or your loved one sit idly by contact us right away for emergency dentistry in Brooklyn!
Why Choose Ralph Avenue Dental Care for Emergency Dentistry?
Dental Specialists Dedicated to Collaborative Approach
Happy to Welcome Patients of All Ages
Stuck in Pain? Get a Same-Day Appointment
How to Handle Common Dental Emergencies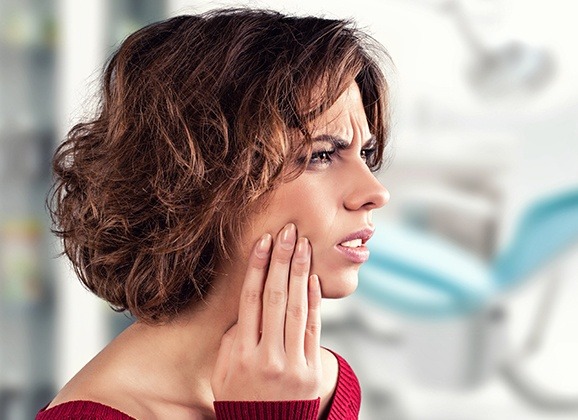 You should give our dental office a call in most cases after a dental emergency occurs. We can both schedule an appointment with you as soon as possible and give you helpful advice for improving your situation before you arrive. Below, you can find some information on how to deal with the most common emergencies and what to do next to ensure successful treatment.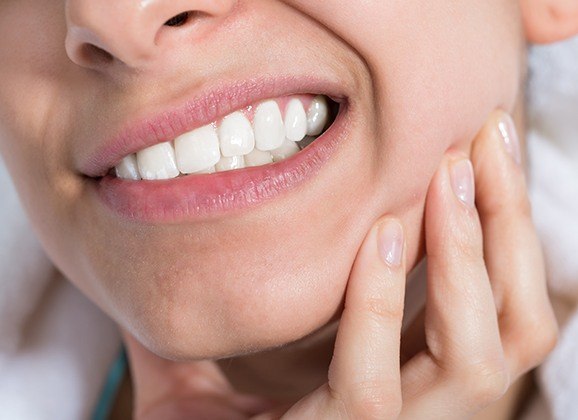 Toothaches
Make sure to try flossing around your tooth to confirm no food debris is stuck before you call us. If discomfort continues after flossing, contact our dental office. Toothaches are often the result of decay that has extended past enamel and reached the pulp or center of the tooth. In this instance, root canal therapy is likely required.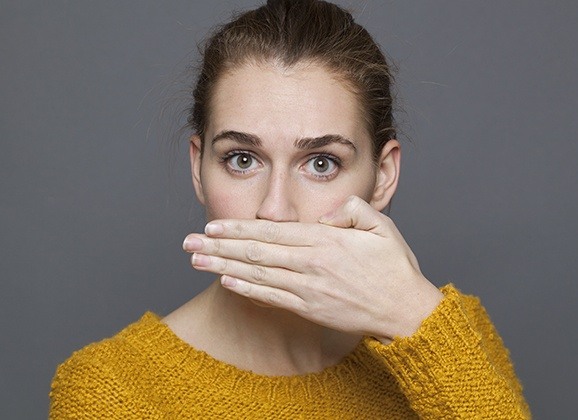 Chipped/ Broken Teeth
Collect and store any pieces of tooth that you can find and bring them to the dental office. Make sure that your tooth is covered with dental wax if it is sharp or jagged in any way. This will prevent you from accidentally cutting your lips or cheeks. You can also cover the tooth with sugarless gum if that's all that you have. Remember, if the tooth is too damaged, we may need to extract it entirely.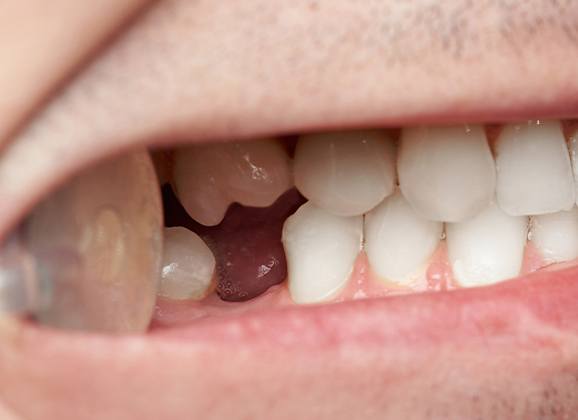 Knocked-Out Tooth
If your tooth is knocked-out, pick it up by the crown portion only. Avoid touching the root. Leave any tissue still attached to the tooth alone. Gently rinse the tooth and keep it either in your open socket or submerged in saltwater or milk. Get to our dental office within the hour if you want the best chance of having the tooth placed back into your jaw.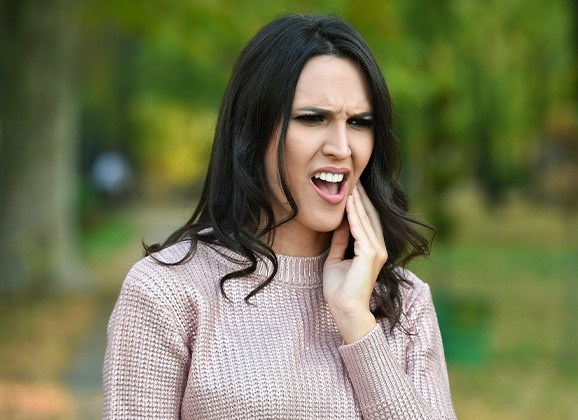 Lost Filling/ Crown
When a restoration falls off, it can leave the tooth underneath it vulnerable to both bacteria and infection. Before you arrive, place the filling or crown back into place. You can also reattach it using toothpaste or denture adhesive for temporary stability. Do not chew with that tooth and make sure to call our dental office as soon as possible to receive a replacement restoration.
How to Prevent Dental Emergencies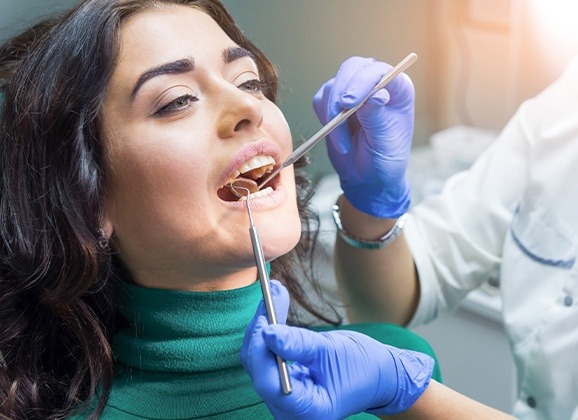 Dental emergencies can happen just about anywhere, even for those who take care of their teeth. However, that doesn't mean they aren't largely preventable. In order to avoid dental emergencies, you should:
Brush twice a day and floss daily.
Schedule routine checkups and cleanings at Ralph Avenue Dental Care once every six months.
Always wear a mouthguard when playing contact sports.
Use a nightguard if you happen to grind your teeth while you sleep.
Never chew on pens, ice, popcorn kernels, or fingernails.
Never use your teeth to open a difficult package.
The Cost of Treating Dental Emergencies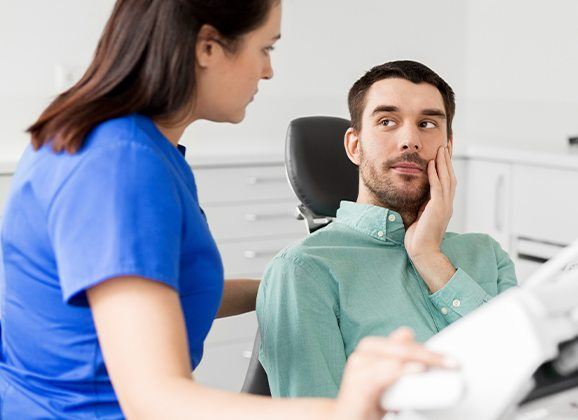 Are you concerned about what your dental emergency will cost? If you feel tempted to put off your treatment because you think it will save money, we ask that you reconsider. Unlike some medical conditions, teeth do not get better with time. In fact, oral problems have a tendency to get worse the longer you wait. Seeking out treatment is actually the best way to both reduce your cost and discomfort moving forward.