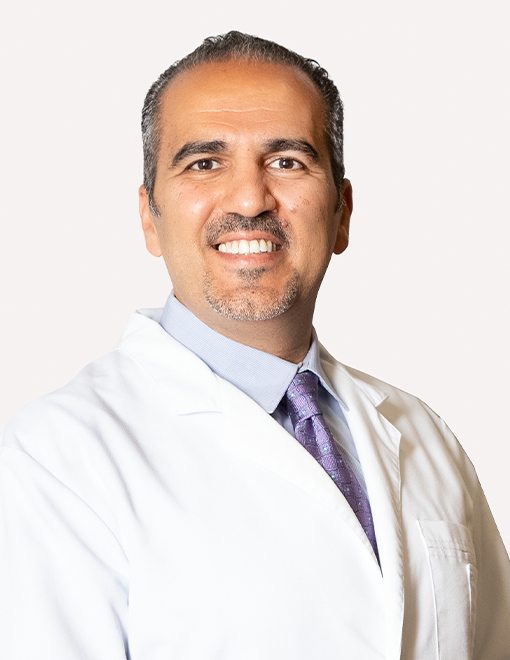 Orthodontist – Brooklyn, NY
Learn More About
Dr. Sam Alkhoury
Since 1994, Dr. Alkhoury has been practicing, and to this day, he still says his favorite part of the job is changing people's lives. Giving them beautiful, confident smiles that they love to show to the world gives him great pride in the work he does. He loves building quality relationships with patients and hopes to welcome you and your loved ones into the dental office soon! To start getting to know him, read his bio below!
Why Did You Choose to Become an Orthodontist?
When Dr. Alkhoury was just 17 years old, he learned his sister needed traditional braces. He saw firsthand how her smile changed and improved over the course of her treatment. He also noticed how his sister became more confident and talkative as a result. It became a truly life-changing experience for him. He wanted to provide the same type of care to people just like his sister. That motivation is what brought him to where he is today; he couldn't be happier with how it all turned out!
Where Did You Study Dentistry and Orthodontics?
Dr. Alkhoury began his academic education at Boston University, where he earned his dental degree and graduated with honors. He then completed his residency in Advanced Education in Orthodontics and Dentofacial Orthopedics at New York University. He has been recognized as a widely respected practitioner and was awarded by the American Academy of Orthodontists for his quality and dedication to providing high-quality care. Today, he stays up-to-date on the latest advancements in dentistry through his active memberships in the:
American Academy of Orthodontists
American Academy of Dental Sleep Medicine
American Dental Association
Massachusetts Dental Association
What Do You Like to Do Outside of the Dental Office?
Dr. Alkhoury likes to spend his free time with his family, traveling, and cheering on his favorite team, the Red Sox.