Traditional Braces – Brooklyn, NY
A Tried and True Solution for Crooked Teeth
At Ralph Avenue Dental Care, we offer a few different orthodontic treatments. However, in some cases, traditional braces offer the most effective way to correct misaligned bites and achieve a straighter smile. This tried and true solution for crooked teeth is an excellent solution for addressing moderate to severe orthodontic issues. What's more, our highly experienced orthodontist Dr. Sam Alkhoury will be guiding your treatment to ensure that its as smooth and pleasant as possible. Call us today to schedule a consultation for either yourself or your child!
Why Choose Ralph Avenue Dental Care For Traditional Braces?
#1 Ideal For Severe Orthodontic Needs
#2 Highly Trained & Experienced Orthodontist Available Onsite
#3 Reliable Method For Long-Lasting Results
How Do Traditional Braces Work?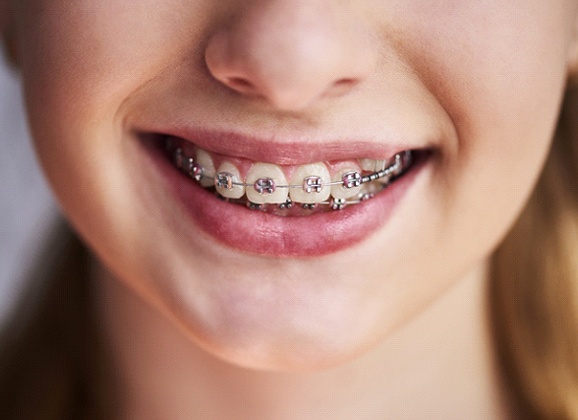 Traditional braces have offered a reliable method to correct very crooked teeth and bite alignment issues for many years. They utilize a series of metal brackets and wires that are attached to the front of the teeth. Over time, the gentle pressure gradually shifts them into their ideal position. Your Brooklyn orthodontist may also use elastics to help resolve bite problems like overbite, underbite, or crossbite. You'll come in for periodic checkups so we can adjust your braces and confirm that your teeth are moving as intended.
The Benefits of Traditional Braces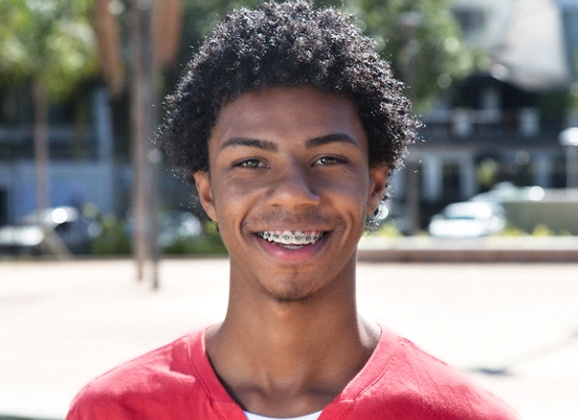 When it comes to straightening smiles, traditional braces offer some important and unique advantages, including:
Versatility: While other orthodontic treatments like clear braces have a limited range of issues they can treat, traditional braces are capable of handling nearly any type of orthodontic issue.
Reliable treatment: Traditional braces are bonded to the front of the teeth, providing constant pressure 24/7. While many people like clear braces for their removable nature, it's up to the patient to remember to wear their aligners for the treatment to be successful.
Great choice for all ages: Even though teeth are typically more difficult to move as an adult because the jawbone is fully formed, traditional braces can easily help straighten smiles of all ages.
Tips to Keep in Mind During Treatment
If you choose to get traditional braces, Dr. Alkhoury will review all the best ways you can help your treatment go smoothly. Of course, we'll always be more than happy to answer your questions or provide guidance at any time throughout your treatment! We can help you:
Adjust your diet: Even though your braces are made of durable metal, there are a few foods that can damage them. We'll give you a list of specific snacks to look out for, and you can always call and ask if you have more questions.
Use the right dental tools: Brushing and flossing around your braces will take some getting used to, but it's essential. As you come in for your follow-up appointments, we'll help you learn about the best tools and techniques for keeping your pearly whites clean during treatment.
Maintain your follow-up appointments: Seeing us regularly for checkups and tightenings is the best way to ensure your treatment is on track to finish on schedule.